Integrate Philanthropy into Your Camp Programming
Host a Camp Strides Event
Customize your philanthropic event to suit your programming needs and calendar. Examples of events include but are not limited to:
Color Run
Swim-a-thon / Walk-a-thon
Basketball 3v3 Tournament
Change for SCOPE
Visiting Day VIP Parking Spot Raffle
Camper Canteen Surplus Donations
Email molly@scopeusa.org to get started.
Create an Awareness Initiative
Camp Strides events are also great awareness campaigns to let your families know that you (and they) can support SCOPE. Examples include:
Camp Donations for Camper Efforts
One Way Camp Letters
Camp Activities as Donation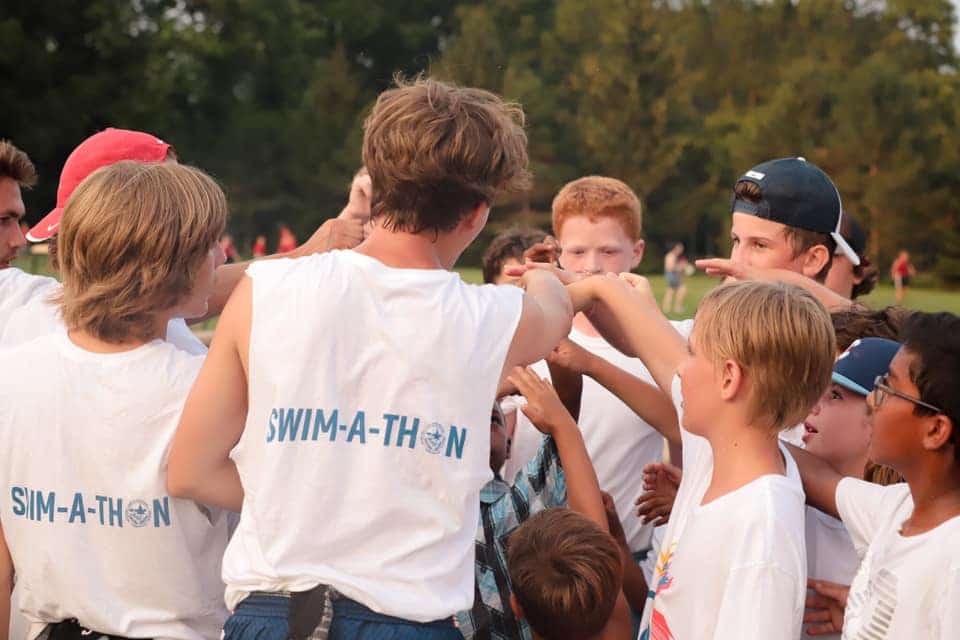 Off-Season Strides4SCOPE
With creativity and enthusiasm you can engage your networks in fun and meaningful ways to make #Strides4SCOPE all year long! Popular off-season Strides4SCOPE include:
Matching individual and project donations
Rolling over funds from canteen/trips into SCOPE support… it all adds up!
Sponsoring or hosting a SCOPE event
Raise awareness
Camps Making Strides4SCOPE this Summer
SCOPE is partnering with these camps across the country to engage, educate, and activate their camp communities in an effort to support SCOPE.
Promotional Assets
To tag on Facebook, Twitter, and Instagram, use the @SupportSCOPE handle and the tags #SupportSCOPE #Strides4SCOPE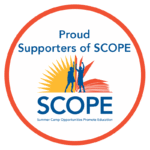 Add a clickable
SCOPE Supporter Badge to your site
Request Information About Hosting a Camp Strides Event at Your Camp
Young Philanthropists
Young SCOPE philanthropists can create fun and impactful service projects throughout the year to give back to the camp community (and receive community service credit)!
Create Your Own Fundraiser