Creating a culture of philanthropy at camp provides the entire camp community with an opportunity to be a part of something bigger than yourself. With a captive camp-passionate audience, camps create philanthropic opportunities that fit within their existing programs to create initiatives that help to provide the gift of summer camp through SCOPE.
Summer Strides4SCOPE
SCOPE partners with camps to engage, educate and activate their campers, staff, and camp families to help less fortunate children gain access to similar camp experiences their camp provides.
Strides4SCOPE can be as creative as you'd like! Other activities include: Camp Carnival, Canteen Fund Donations, Car/Golf Cart Wash, Family Fun Day, Gaga Tournament, Staff Tournaments, Smores4SCOPE and so much more! Contact our SCOPE team to get started.
Camps Making Strides4SCOPE this Summer
SCOPE is partnering with these camps across the country to engage, educate, and activate their camp communities in an effort to support SCOPE.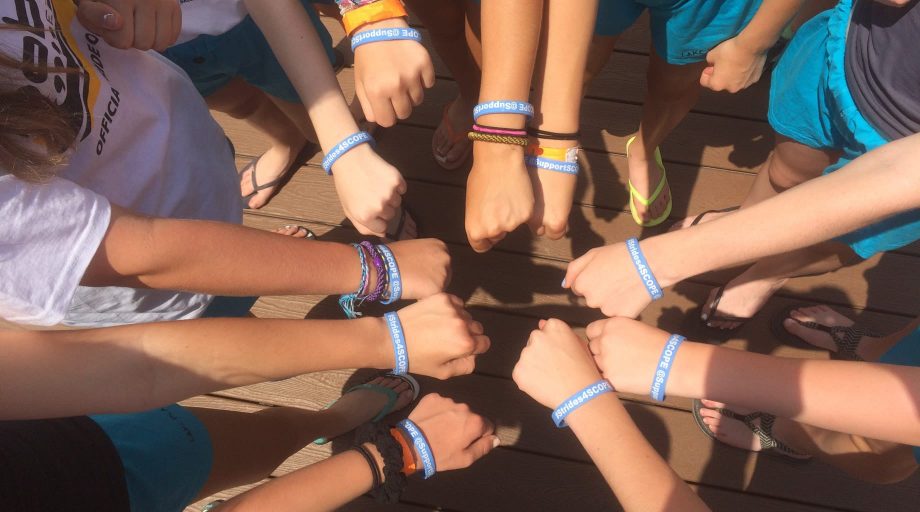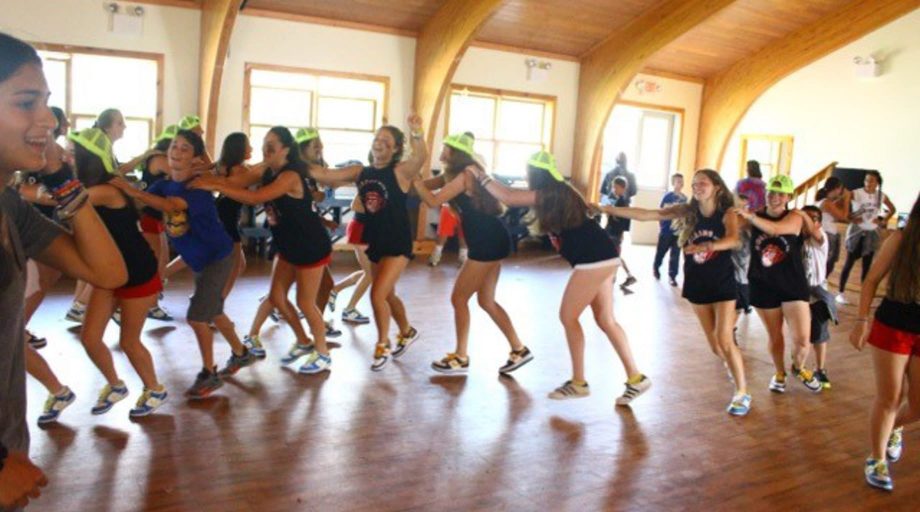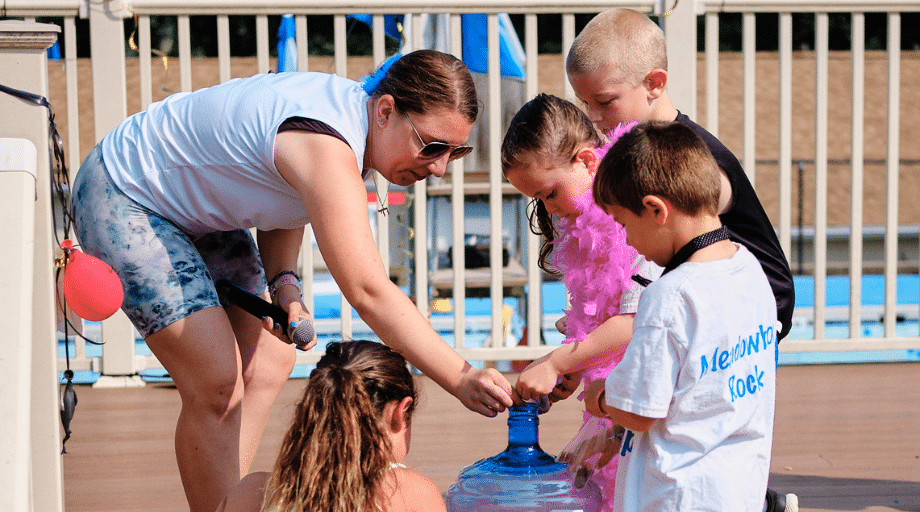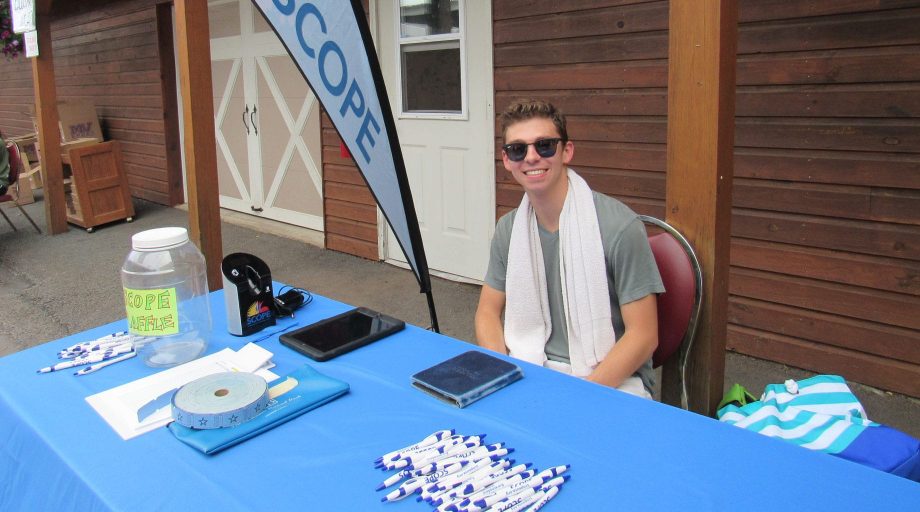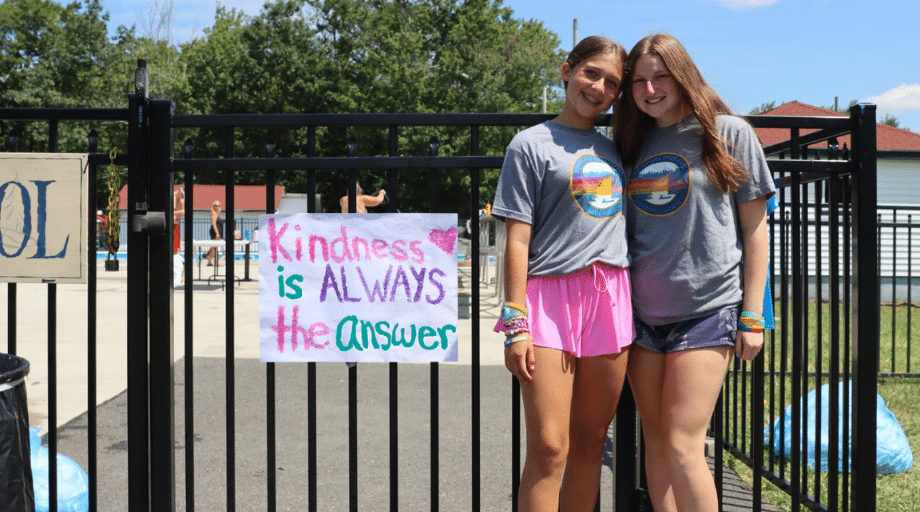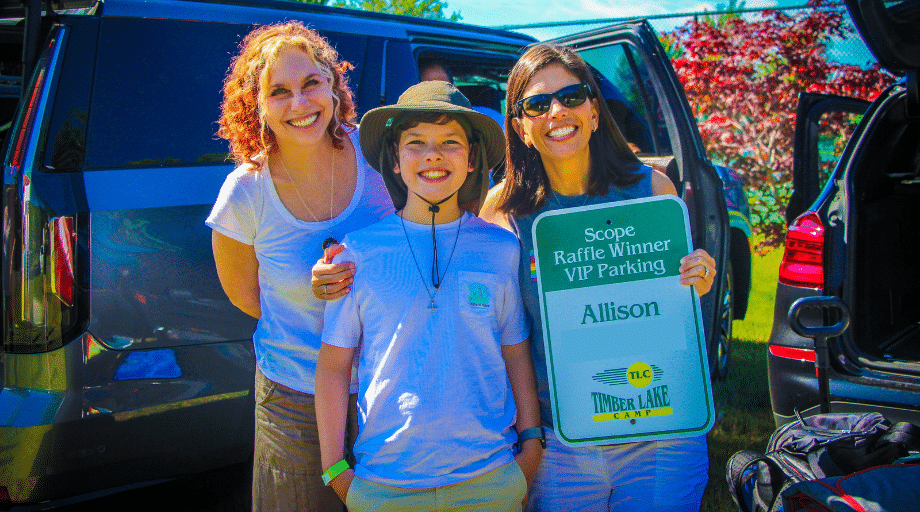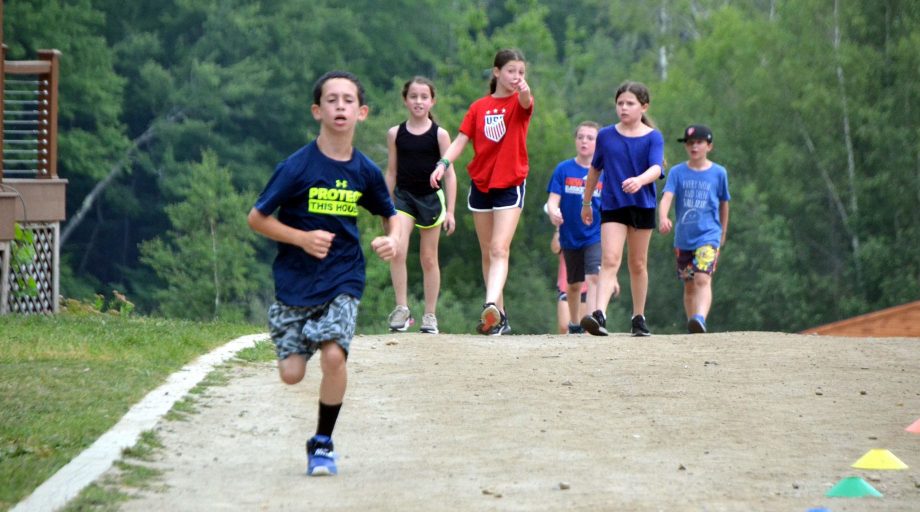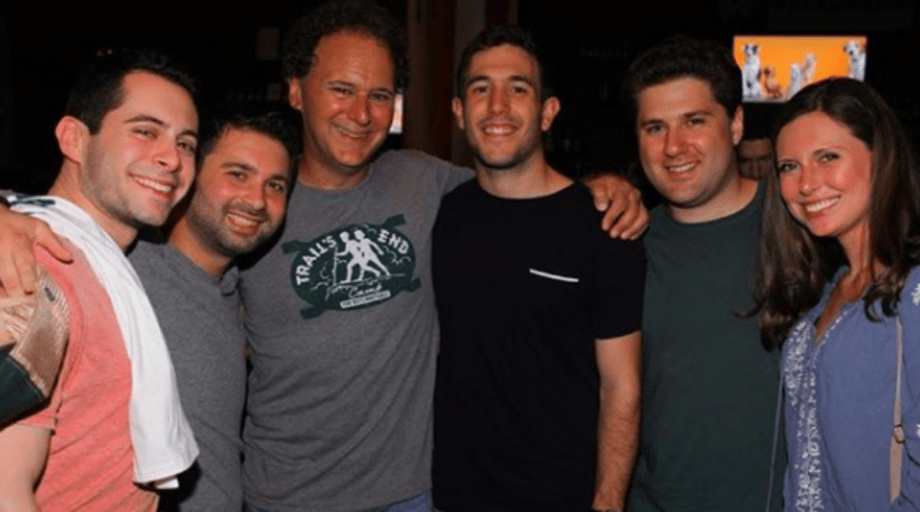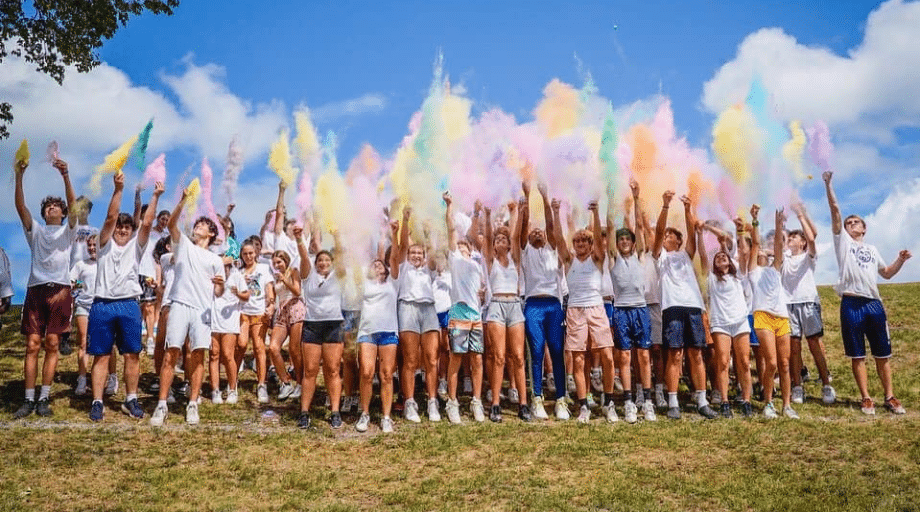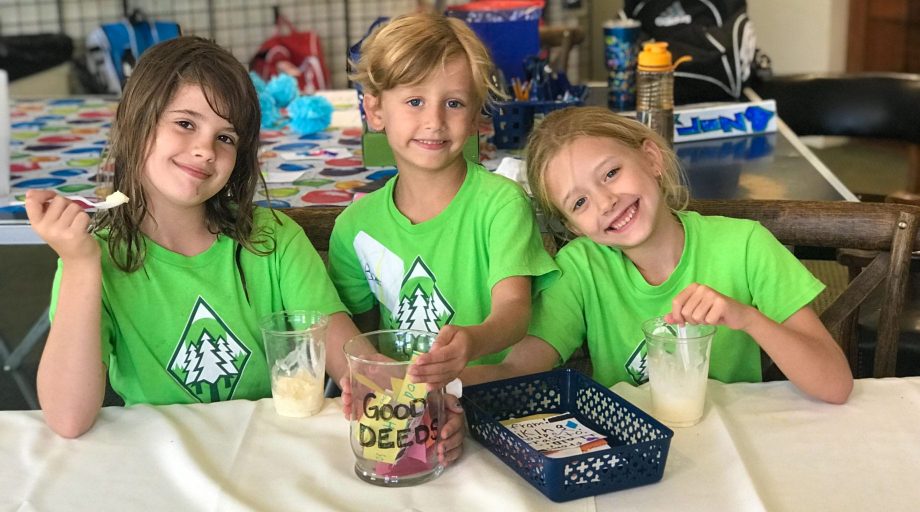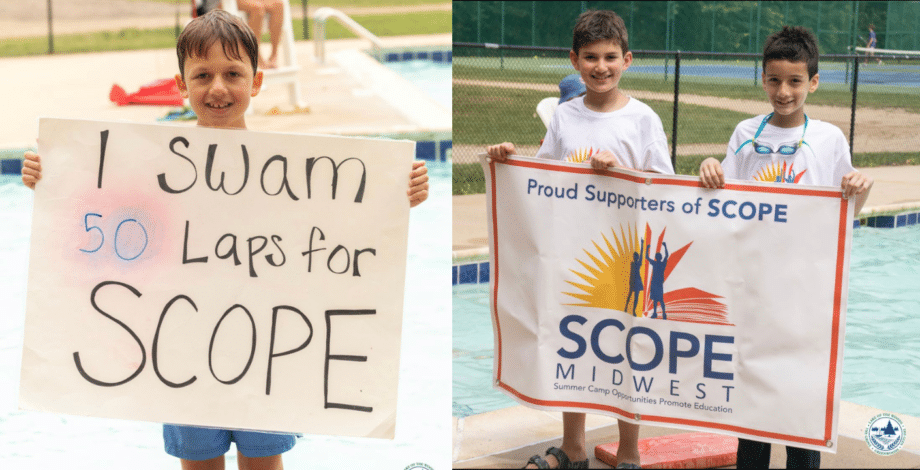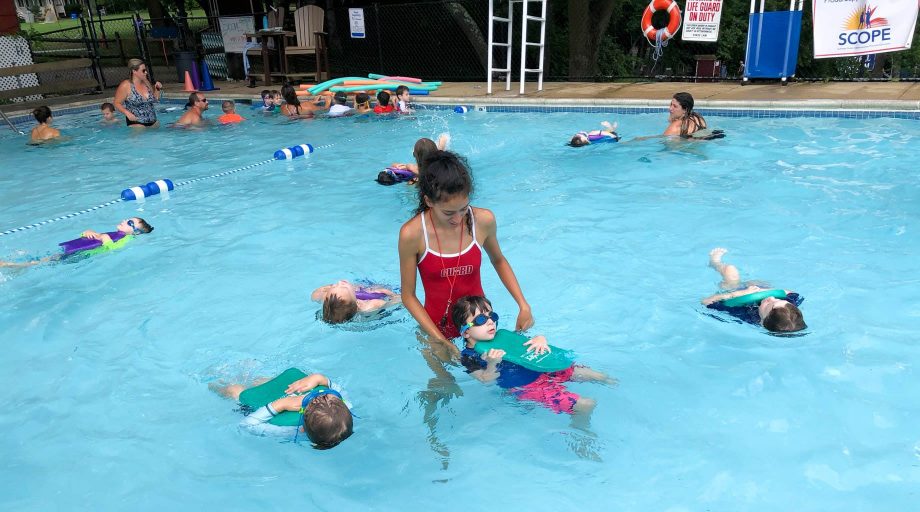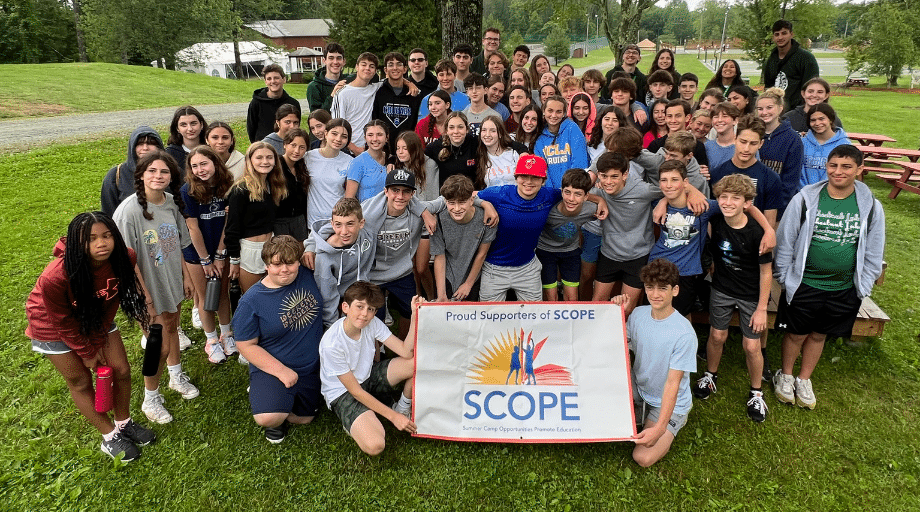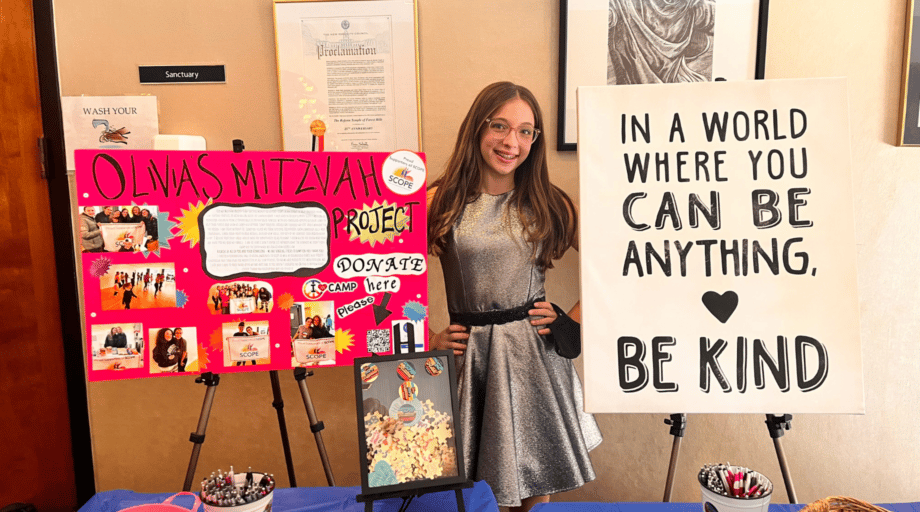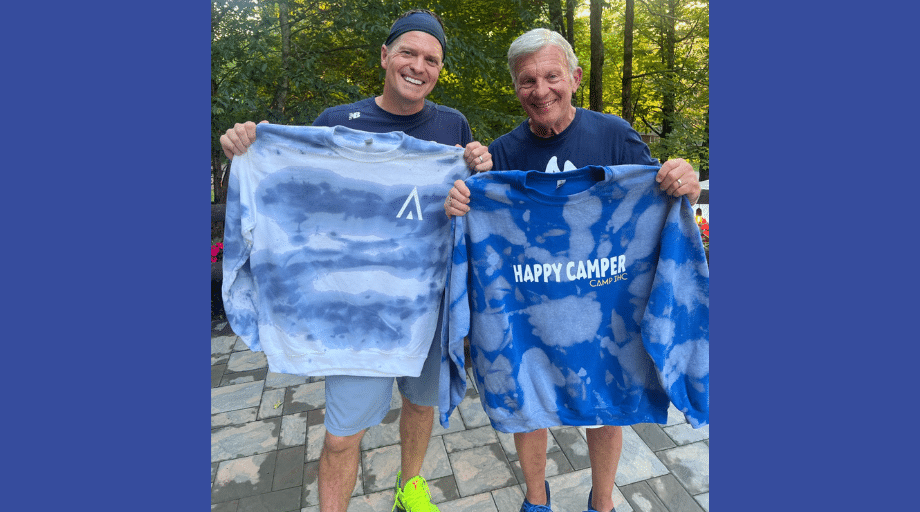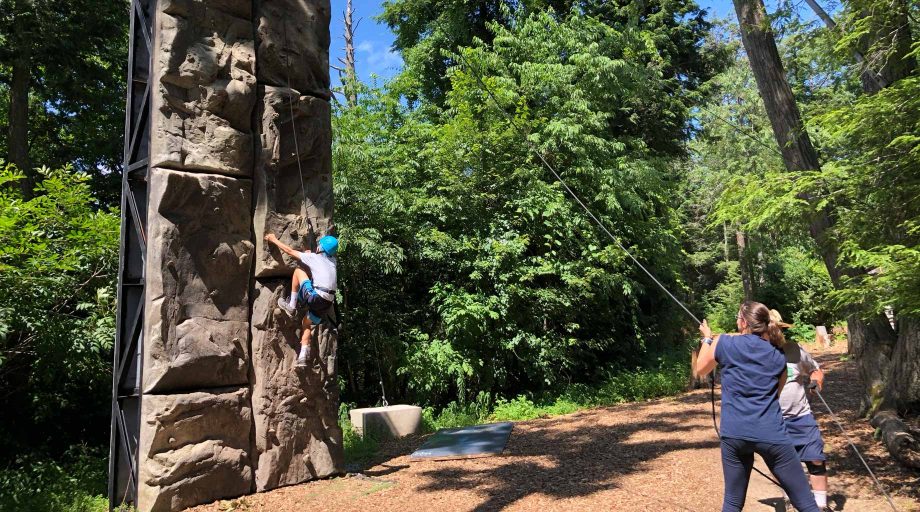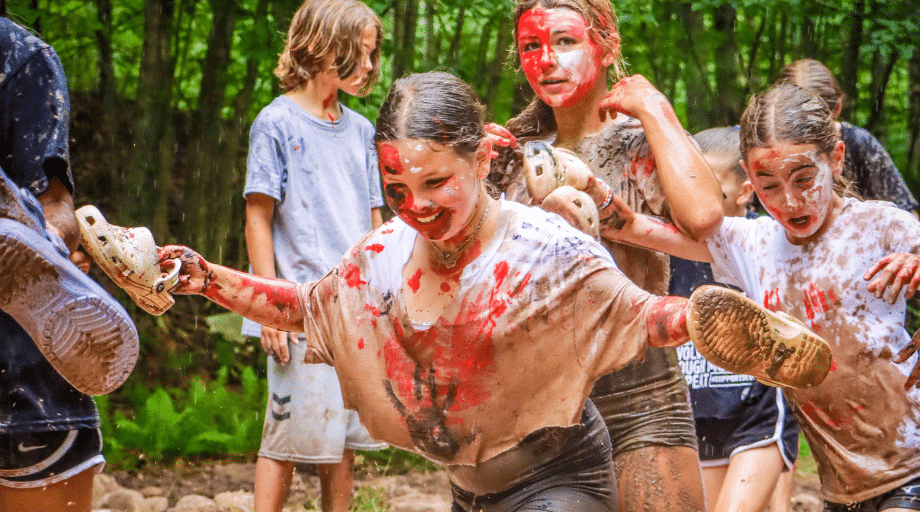 Raffle4SCOPE
Raffle for SCOPE is a chance for your camp to offer your camp families the opportunity to win FREE tuition (including winning their paid tuition back) for camp this summer! All proceeds from raffle ticket sales will go to SCOPE, to help give the gift of summer camp to children from low-income families to attend a nonprofit, ACA-Accredited, overnight, SCOPE partner camp.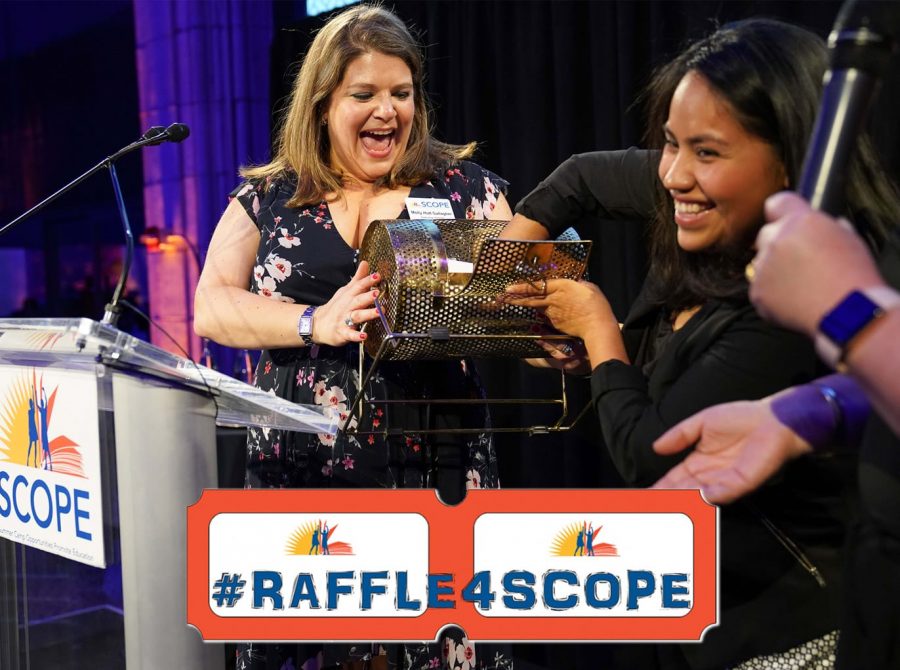 SCOPE Philanthropic Camp
of the Year
This prestigious annual recognition is given to one summer camp in celebration of their generous commitment to SCOPE. The SCOPE Board of Directors nominates and votes on a camp whose contributions to SCOPE throughout the year are influential beyond the borders of summer.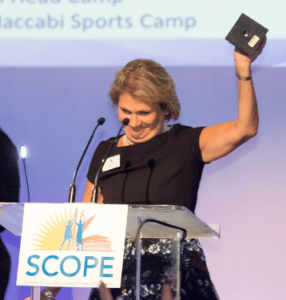 Throughout the year we encourage our camp community to recognize and embrace the importance of giving back to others. Our campers and staff understand the impact of camp and are inspired to support SCOPE!
– Jill Kleinman, Owner/Director of Camp Taconic
The SCOPE Philanthropic Camp of the Year Award demonstrates meaningful progress toward fundraising and community involvement in support of SCOPE.
Philanthropic Camp of the Year Recipients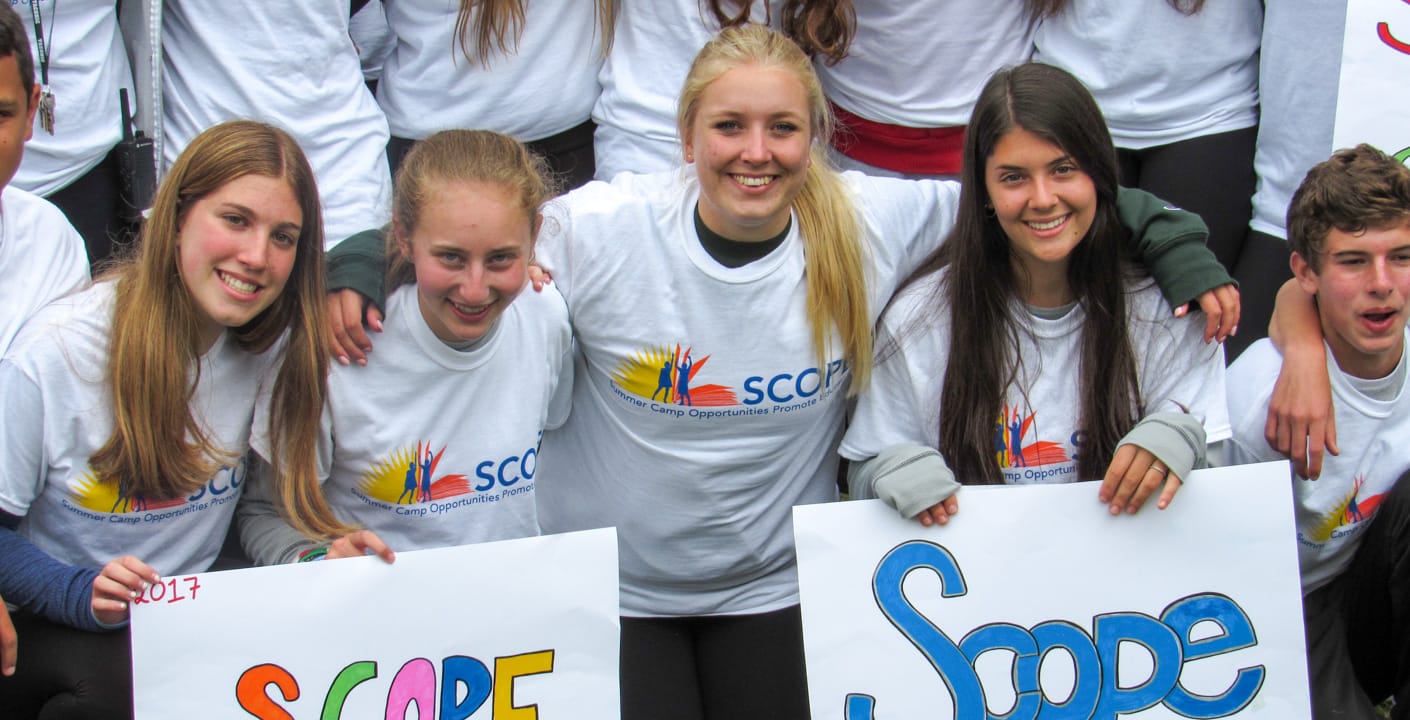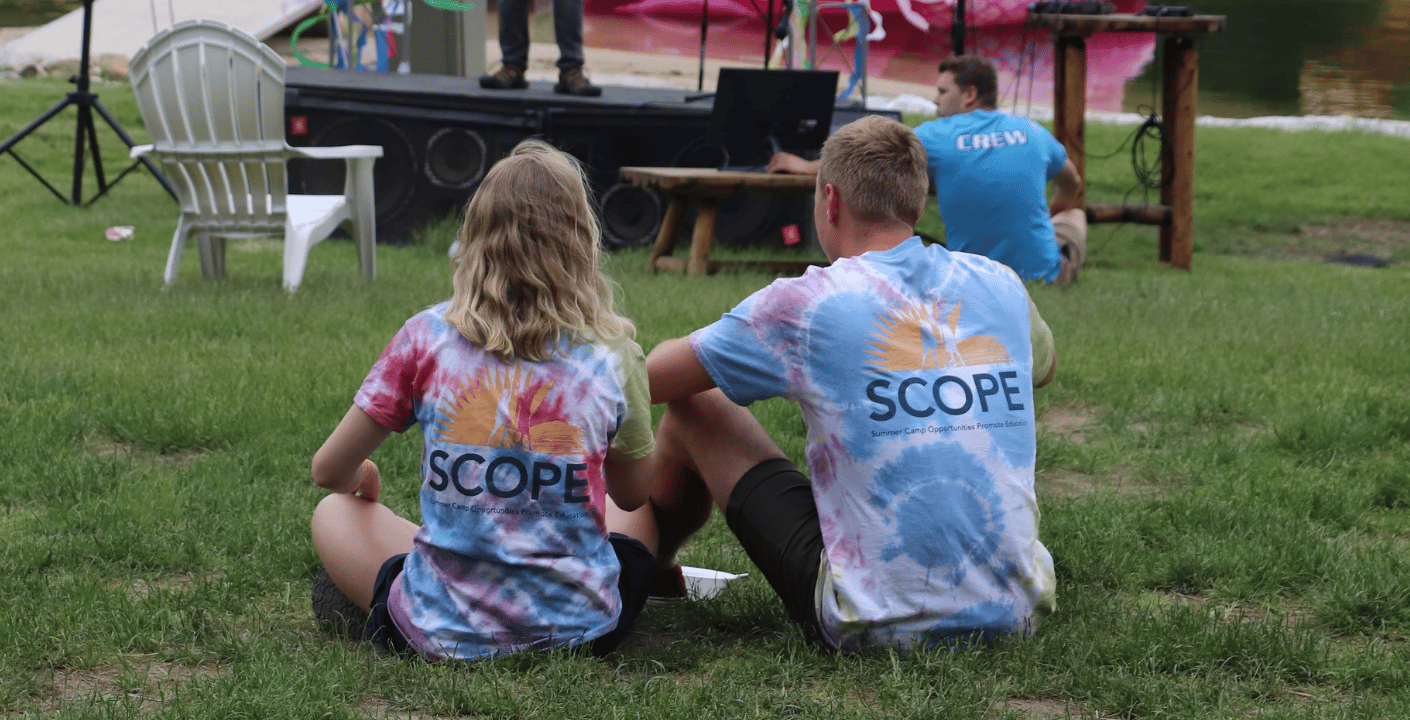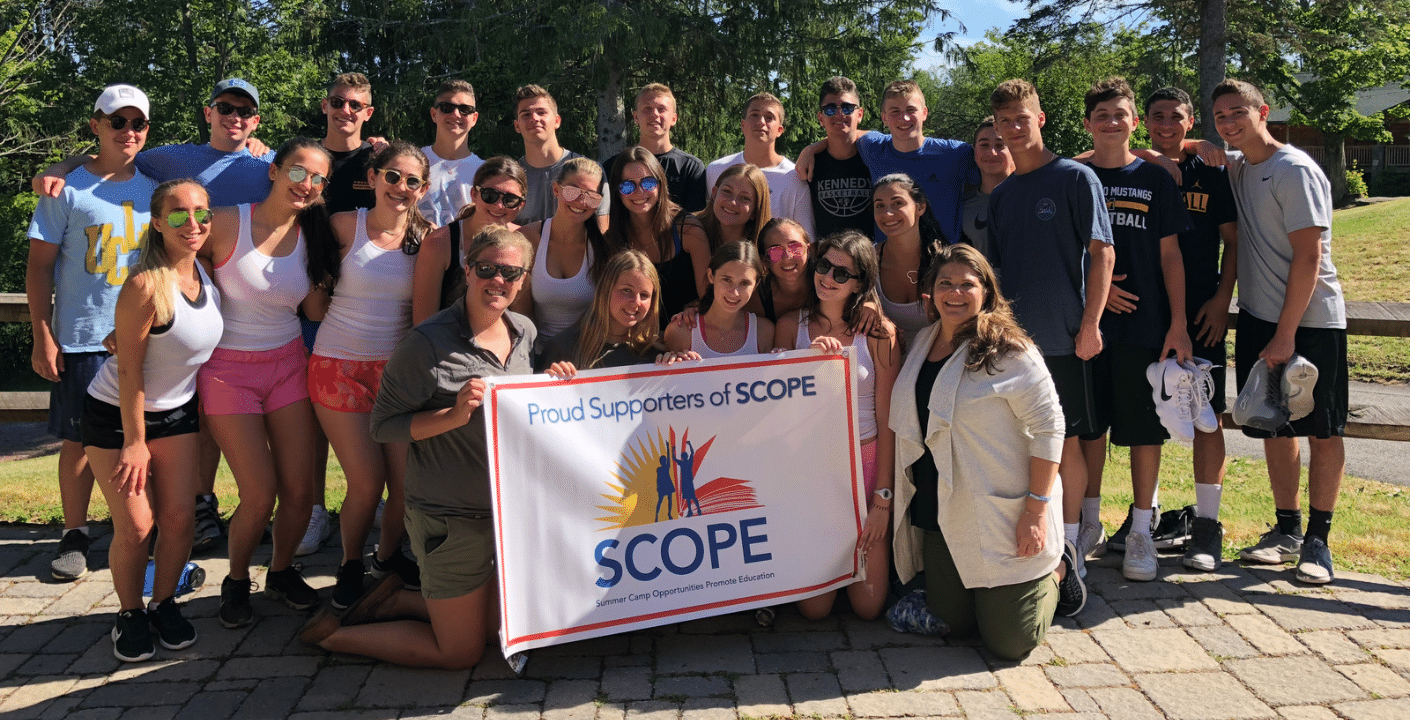 2023 Trail's End Camp
Keeping Youth Engaged
Young SCOPE philanthropists can create fun and impactful service projects throughout the year to give back to the camp community (and receive community service credit)!
Thank You
Thank you to the following camps for supporting SCOPE's mission, sharing the value of giving back through SCOPE, and creating meaningful and engaging initiatives in their camp communities throughout the year. The list includes camps who have participated in any of our give-back initiatives and/or made contributions in our 2021 and 2022 fiscal years.
Create a meaningful initiative to #SupportSCOPE