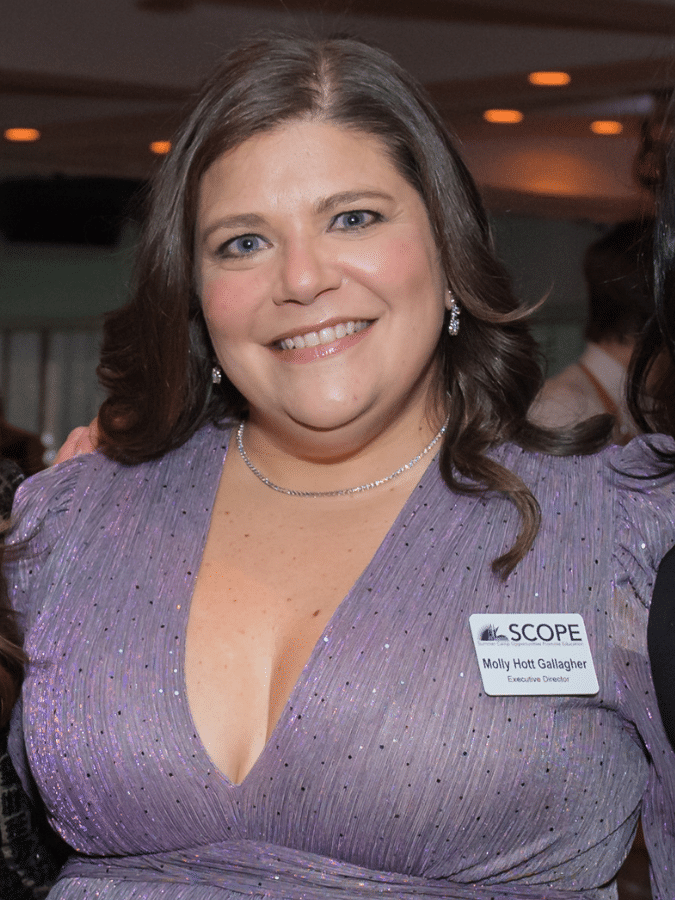 Molly Hott Gallagher
Executive Director
Molly Hott Gallagher has dedicated herself to positively impacting the lives of children and staff through two decades of work in the camp industry. Molly attended resident camp for 15 years as a camper and staff member and began her professional career working and volunteering with the American Camp Association (ACA) in the New York office. Her experience has included providing leadership at day and resident camps in private and nonprofit camp communities. She volunteered with SCOPE for 13 years prior to her appointment as the organization's Executive Director and continues to be committed to living and learning within the camp industry.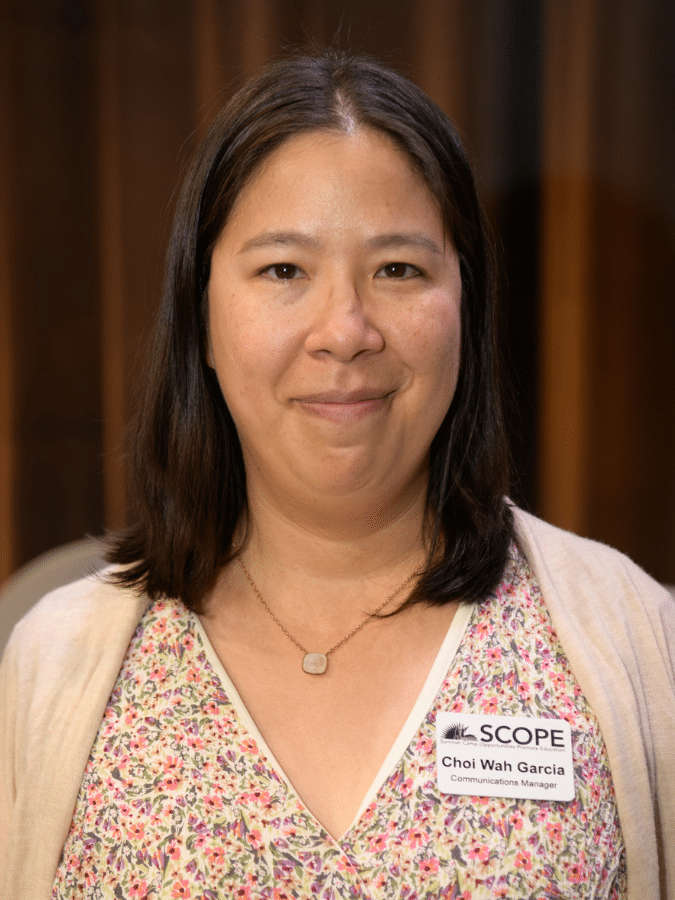 Choi Wah Garcia
Communications Manager
Choi Wah Garcia's background in nonprofit communications and marketing has centered around building brand awareness, engaging communities, and empowering others through collaboration. During her freshman year in college she spent a few months as a camp counselor at a leadership school working with middle school children as they explored and developed leadership skills. Choi understands the importance of children having opportunities to have fun and grow and works to support SCOPE's mission to provide children from underserved communities with summer camp experiences.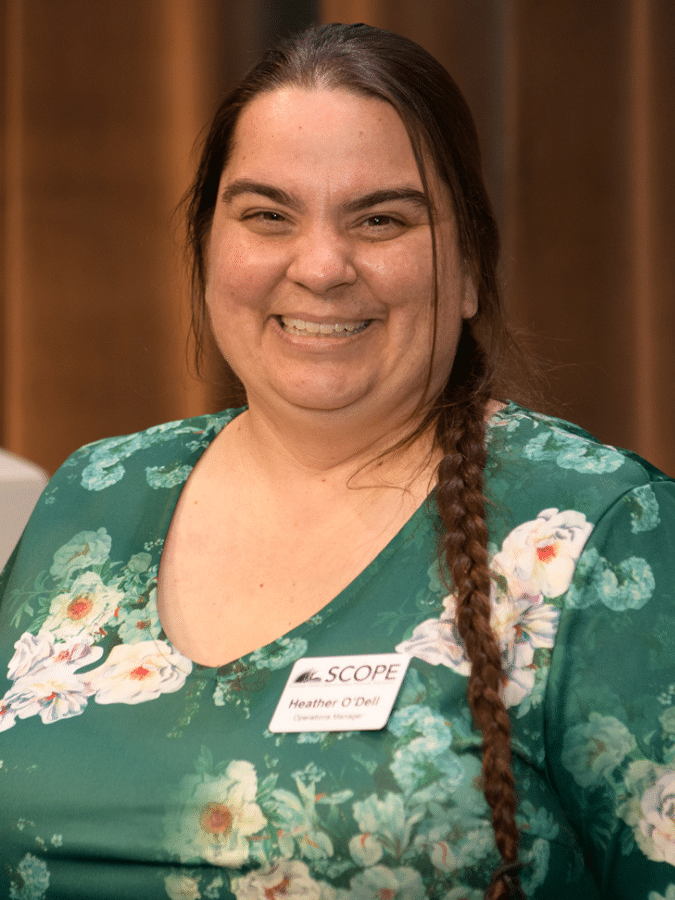 Heather O'Dell
Operations Manager
Heather O'Dell's professional career has focused on working to enhance and enrich the lives of children and alleviate the negative effects of poverty. She is grateful for the opportunity as a child to attend summer camp through camperships similar to SCOPE. Prior to her time at SCOPE, Heather taught math and science at secondary schools in South Dakota, Arizona, and England. She also worked for over a decade at a resident camp who serves Title I students from the urban areas of New York and New Jersey. Heather knows summer camp opportunities help to reduce summer learning loss and her professional goal is to effect positive change in the lives of underserved children.
Interested in Volunteering with SCOPE?