I am a former camper and current staff person with Camp Homeward Bound and I wouldn't be here if it wasn't for what you all do to support SCOPE and Camp Homeward Bound campers.
Before attending Camp Homeward Bound in 2010 my family and I were going through a harsh time. When I was growing up, my only role model was my mother. A woman who had the courage to bring me and my siblings from Mexico to migrate to this country for a better life. She was the bravest woman to me, but at one point I saw her fall down and we ended up in a shelter.
I was 14 growing with so many insecurities, and many questions of what my life would be. I was scared to speak to anyone of what I was going through. Then I spent a summer at Camp Homeward Bound, a place I now call my second home. I wanted to enjoy it, but it was very hard for me.
As the days went by my camp counselors made me feel better and they were understanding. For 16 days I was waking up to a "Good morning ladies today it will be a great day, full of laughs" and "Today we will do this and learn a lot of stuff" and as the days passed, I was learning to ride a bike, becoming a better swimmer and speaking more. I was laughing with everybody. I realized I was a kid again. I was laughing so loud with tears of joy. I soon realized that I was leaving behind the insecure, shy Maria that depended on others.
Maria: 2019 SCOPE Benefit Dinner
7 min 39 sec
If it wasn't for them and the way they made me feel safe and supported, or how they showed they cared for me and believed in me, I wouldn't have the courage and feeling of freedom to accomplish anything I want today. Because of my counselors and other staff members, I was able to conquer all my insecurities and leave them behind. I was leaving behind an insecurity that hurt me and my family.
Every summer that I returned, I learned something new, one summer I learned how to swim, then the next summer by the help of CHB's Counselor in Training program I became a lifeguard! Another summer I learned how to ride a bike. Soon enough I became a counselor who was giving back to campers the same support and feelings – experience I once received. Now I'm a Unit Leader, training others at camp.
Every summer I was accomplishing new things at camp and accomplishing things back home too. Every summer I was returning home with a new mentality and goals. That seem a little crazy and challenging for my family and myself. After returning home one summer, I was excited to tell everyone that I wanted to apply for college. Because coming back from Camp Homeward Bound, I had my goals clear and my voice ready to be heard. I made it clear I wanted to attend college.
I was going through the process and submitting so many papers that it became very overwhelming and my insecurities started to come back. I was scared to fail.
I didn't want to disappoint my family especially my mother. But I kept reminding myself that if I wouldn't  help my mom when I saw her fall then now is the time to make her proud and what we had passed would not make us feel weak.
I wanted to let her know that we will not depend on anyone and what we had grown through made us even stronger. I attended college and graduated with my Associate Degree – college was not easy but nothing in life is easy.
It only depends how we see our struggles/problems. They can make us strong or weak. What my family and I went through made us stronger as a family and as individuals. My family and I are very thankful for Camp Homeward Bound and Bev McEntarfer [camp director]. I wouldn't be here if I never attended Camp Homeward Bound. Camp opened my mind and its part of the woman I am now and for that I keep returning to camp. I want to see others grow and let every camper know that is going to be okay and they will have the best summer of their lives.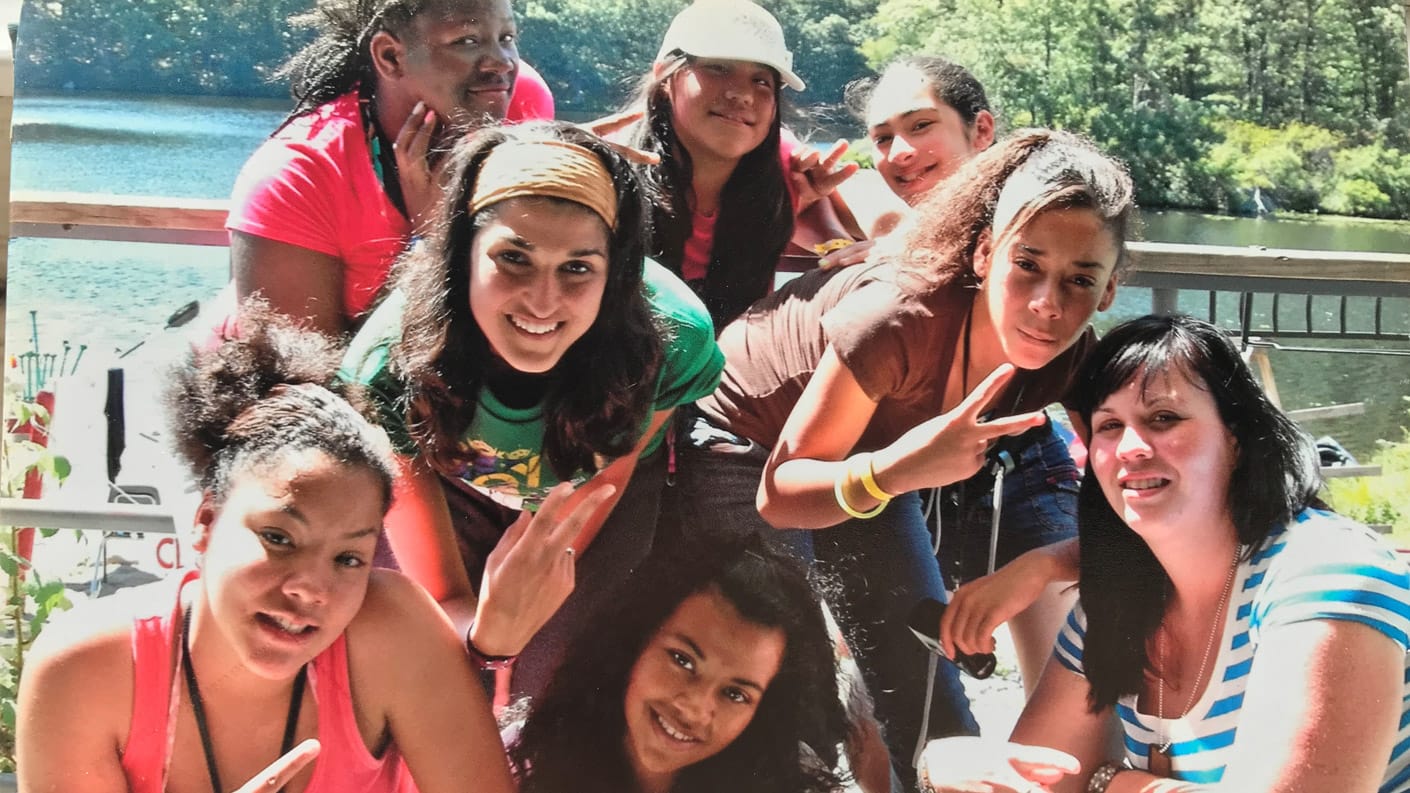 Camp changes lives; it changed my life and my family's. When I step back, I see what I have accomplished and what I'm capable of.
Camp Homeward Bound is a magical place that impacts people emotionally and mentally. Camp gives the necessary techniques to accomplish anything and everyone deserves to have this experience.
There are so many more kids out there that need this kind of camp program. They too can become confident, motivated leaders like myself.
Camp has become the best thing that has ever happened to me and I can now see myself running my own camp one day! Thank you for making that possible!